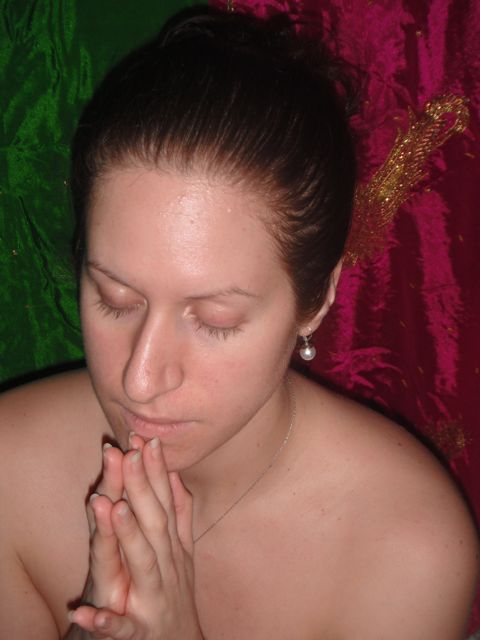 Yoga was developed as a way to achieve physical, mental, and spiritual balance which is completely in harmony with naturism. The best way to practice it is in your natural state free of the restrictions and distractions of clothing.
Summer yoga classes are usually held in the clubhouse while winter classes are held in the Clubhouse.
Schedule
Please contact the office or visit the events page.
Yoga with Nikki
Nikki is back for the summer and fall with Yoga classes for any level yogi. Weather permitting, it will take place on the front lawn under a slice of shade. Yoga is a beautiful way to connect with yourself. The classes offer a balance of moments to challenge yourself and deep relaxation. Class price: $10 Mat Rental: $2
When: Saturdays at 11am-noon, 10-11am Sept & Oct, no class Aug 20th
Commencing: July 16
Ending: October 16
Please contact the office before attending to confirm availability as well as the time and date. Non-members must also register in the office before closing time. (which is 6pm on most days)
Disclaimer: The yoga classes are provided by an independent individual. Bare Oaks Family Naturist Park only coordinates the arrangement and is not responsible for the service provided.