Things to do, places to stay, sights to see – it's all here.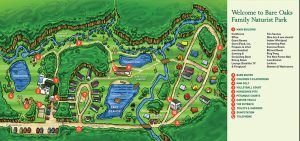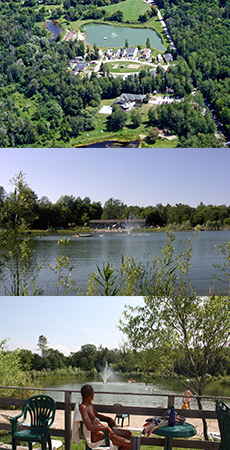 The Land
We are situated on 50 acres on the edge of the Oak Ridges Moraine and in the natural heritage system of Ontario's Greenbelt. Click here to read more.
There are 19 acres of conservation land and 13 acres of untouched forest. There are two ponds, one small spring-fed lake, two streams, and a river.
Through complete and unencumbered contact with the sun, air and water, we learn that we are part of the ecosystem. When we revert to our natural state we become more aware of our role on earth and our impact on it. Naturism naturally leads us to understand the importance of preserving our environment and living a life as free of pollutants as possible.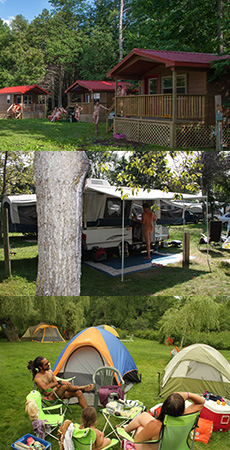 Accommodations
Whether you are looking for weekend getaway or a year-round escape to call your own, we have something for you.
Our five guest rooms are located in the main clubhouse which makes usable all year round.
There are five cabins which offer the space and amenities needed to live independently during your stay.
We have over 100 camping sites most of which have water and 30 amp electrical hook-up. Several sites have direct sewage connection while others can use the mobile pump-out service. Click here for more info.
There is a comfort station with hot showers, flush toilets, a dishwashing station, and a phone in the campground.


The Clubhouse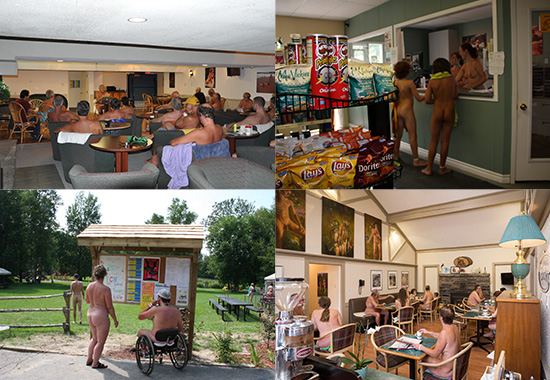 This is the centre of Bare Oaks Family Naturist Park and where most services are concentrated. Here you can find:
The park office to register, to inquire, and for general customer service
5 guest rooms
A store where you can buy food, ice and merchandise
The Bare Bistro restaurant
Sunning & socializing deck
A lounge with Satellite TV, fireplace, darts, table tennis, & billiards
Two saunas – one dry and one for steam
An indoor whirlpool
A solar-heated outdoor swimming pool
Exercise room
The New Forest hall – where events are held
Laundromat
Lockers
Washrooms and showers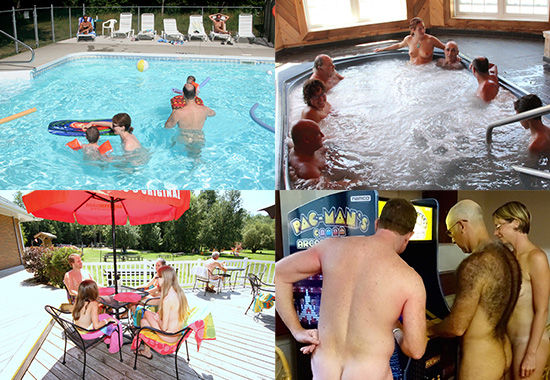 Our whirlpool and swimming pool are sanitized with salt-water chlorination.
People generally find that the salt-water feels softer. They don't get dry skin and hair doesn't get damaged or bleached. Eyes don't get irritated.
Salt-water pools are also environmentally friendly because no toxic chlorine is manufactured, transported and handled.
For effective sanitization, the salt level is kept at 3,000 ppm. (ppm = parts per million) In contrast, the ocean is between 30,000 and 60,000 ppm.
A digital controller constantly monitors and adjusts chlorine production and alkalinity based on temperature to ensure a clean and safe pool and spa.
Work Naked! Wireless internet access is available in most common areas.
Featured Activities
Activities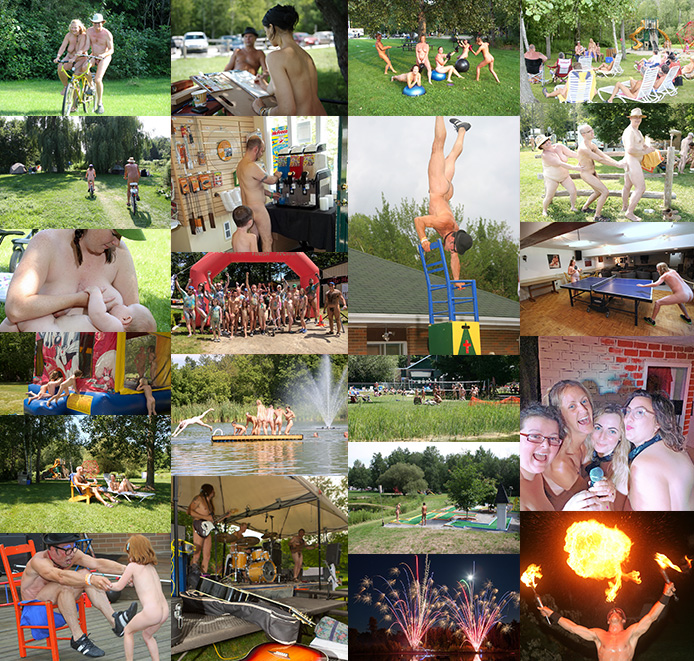 Relaxing
Socializing
Swimming
Sunbathing
Walking
Bicycling
Volleyball
Pétanque
Horseshoes
Table shuffleboard
Darts
Table Tennis
Mini-golf
Canoeing
Children's playground
Planned Events:
BBQ
Communal Campfires
Dinner/Dance
Game nights
Movie nights
Tournaments
and other misc. events
Google Street View tour