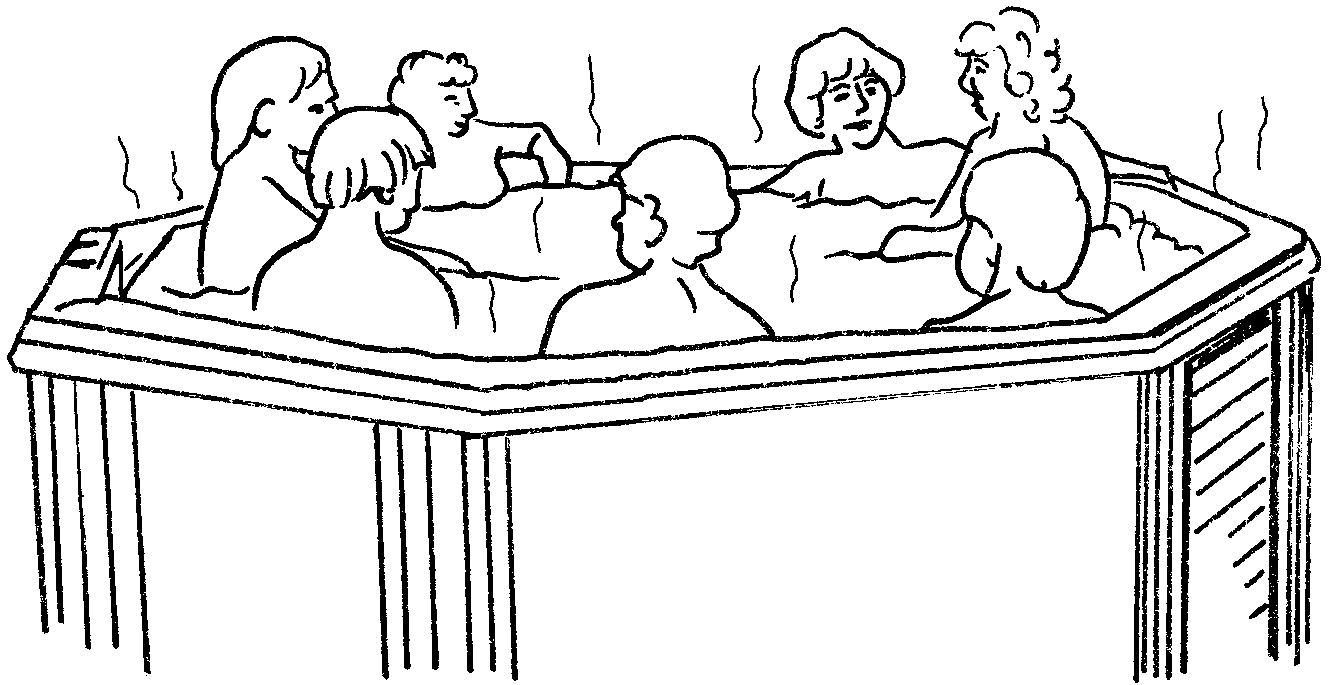 The hot tub is now operational again. Hopefully, it will keep working for a while longer.
We had hoped to replace the tub with a newer and larger one. Most of the current hot tub's equipment has been replaced at least once in the last 2 years. However, equipment failures continue to happen because of the poor design of the current hot tub shell. The tub that is there is the original one installed by Eric Jarvis in the early 1980's and it is showing its age. In addition, it doesn't work well with the newer equipment which demands greater water flow for the enhanced treatment capabilities.
Unfortunately, replacing the entire tub is a much more elaborate and expensive endeavour than expected. As such, we spent good money after bad by fixing the existing system. We didn't want our members to be without the use of the hot tub for several months. (especially those upcoming cold winter months!)
We hope you enjoy the hot tub (hopefully uninterrupted for the next few months) and we apologize for the disappointment and inconvenience the latest breakdown may have caused.