Travail d'été au Canada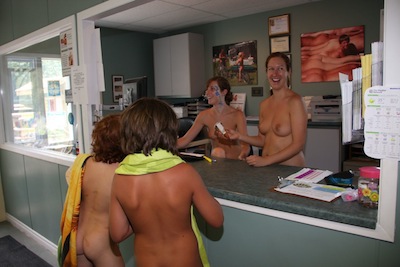 Stage (rémunéré) pour étudiants en tourisme réceptif/accueil et restauration
Emploi d'été pour étudiants
Vacances-Travail
Gagnez de l'expérience à l'étranger et pratiquez l'anglais.
L'initiative Expérience Internationale Canada (EIC) du gouvernement du Canada est réservée aux personnes âgées de 18 à 35 ans.
Le reste de ce document est en anglais parce que l'emploi exige une connaissance pratique de l'anglais.
---
About Bare Oaks Family Naturist Park: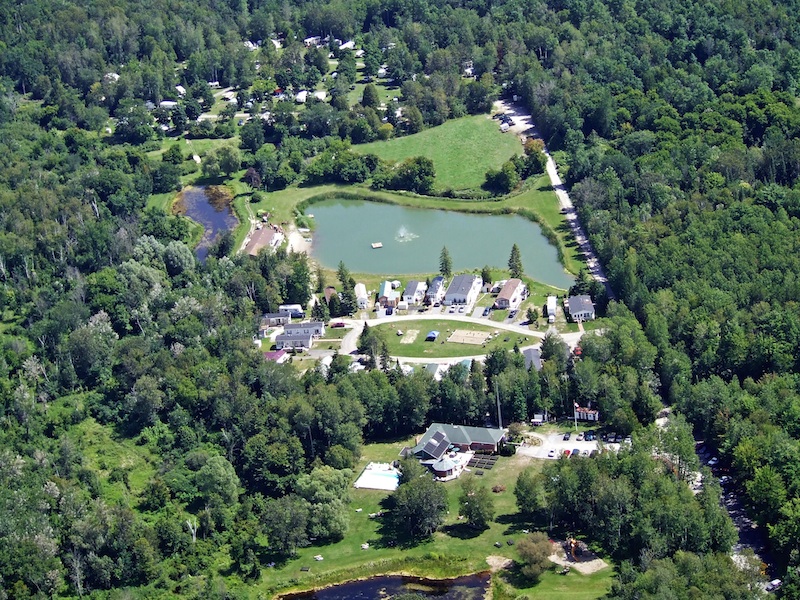 Bare Oaks is a year-round naturist park near Toronto in Canada where the entire family can experience traditional naturist values in a modern setting. We are nestled among the natural wilderness of the Ontario Greenbelt and Oak Ridges Moraine. Our varied landscape includes open spaces, forests, ponds, streams and a small lake. We also have many recreational facilities. Our clubhouse provides year-round amenities including saunas and a whirlpool.
At Bare Oaks naturism is more than just taking your clothes off. It is a life philosophy with physical, psychological, environmental, social and moral benefits. We try to live a naturist life and nudity is key to body acceptance and an integral part of our naturist philosophy. As such, we are not clothing-optional. Clothing is worn only for protection. We give visitors a chance to adjust but everyone is expected make a decision as to whether they want to be naturists or not.
Bare Oaks offers day-use memberships and seasonal campsites but also welcomes visitors and travelers. Our accommodations include guest rooms, fully-serviced trailer sites and wilderness tent camping.
There is much more information about Bare Oaks Family Naturist Park on this website. For more information on the facility, please review our Amenities page. You should also review our Member and Visitor Agreement to better understand our policies and regulations. There are also images on our Flickr page and on our Video page. You can also take a Google Streetview 360° tour.
Job Opportunities:
Internship
Dates: early May to mid September
Hours: 35 hours per week
Remuneration: Round-trip airline ticket from Paris, shared accommodations, $200/month in spending money
This position is designed to give experience to students in the hospitality, restaurant, and tourism sectors. While the job will benefit Bare Oaks Family Naturist Park, it will also provide you with exceptional hands on experience working in the client services field as well as providing an understanding of general business & office procedures. Some of the more specific skill sets that will be developed are organizational, interpersonal, administrative and communication skills.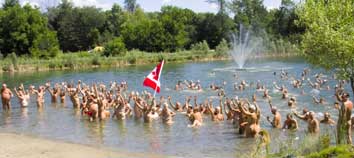 Working Holiday
Dates: negotiable
Hours: negotiable
Remuneration: $10.50/hour
This position is designed for individuals who want to visit Canada and earn some money while they travel.
Student Summer Job
Dates: May 1 until after Labour Day
Hours: variable – 20-40 hours/week
Remuneration: $11/hour, shared accommodations
This position is the typical summer summer job.
Job Duties:
All jobs are support position during the busy summer seasons. Actual responsibilities will vary depending on your abilities and the park's requirements. Your work is likely to include a wide variety of roles. Responsibilities could include: client service, hospitality, foodservice, office support, maintenance, construction, nature conservancy and landscaping. As this position is designed to add staff during our busiest season, the work hours will include weekends and summer holidays.
Required Skill Sets: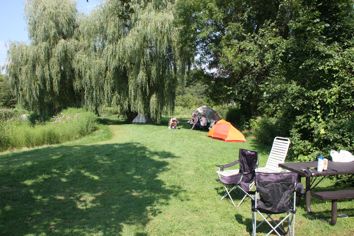 Passion for the naturist philosophy
Strong interpersonal skills
Ability to take the initiative to see a task through to successful completion with a minimum of supervision
Desire to learn in a fast paced environment
Ability to work well with others in a team environment
Location:
You will be working at Bare Oaks Family Naturist Park. The park is located in the countryside. The nearest sizeable town is Newmarket. It is approximately 35 km north of Toronto. Toronto is the seat of government for Ontario, Canada's most populous province, and is the industrial and business centre for the country. While Newmarket is a much smaller town, it has easy access to Toronto by train, bus or car.
For more information about the area, visit the tourism section of this website.
Accommodations:
Our staff is provided with accomodation in a small camping trailer and have full access to all facilities and amenities during their free time.
Health Care:
While Canada has a socialized medical system that provides free medical care to all residents, it does not apply to visitors and students on work internships. If you do not have private health insurance, Bare Oaks can recommend a private health plan to cover medical emergencies. The health plan will not cover regular checkups or medical costs related to pre-existing conditions.
Next Steps:
If you are interested in applying for one of these positions, you should:
Contact us by email at summerjobs@BareOaks.ca to arrange an interview via Skype. You will need a Skype account and a computer equiped with a webcam.
Apply for a work permit under the Expérience International Canada (EIC)