(click on the image to enlarge)
Our 3rd annual volleyball tournament was a great success! We more than doubled the number of teams and players over last year. Game play went from 11am to 4pm each weekday and from 10 am – 3pm on the weekend. The sand court and 3 grass courts were very busy all the time. We have determined that next year's tournament will require at least one more court to keep up. The final count was:
Wednesday's King and Queen tournament: 38 players
Thursday's 4X4 tournament: 5 teams
Friday's Woman's Breast Cancer tournament: 2 teams of 6
Friday's Men's Prostate Cancer tournament: 4 teams of 4
Friday's Coed tournament: 6 teams of 6
Friday's Blind Volleyball tournament: 3 teams of 6-8 players.
Weekend tournament: 13 teams, 3 A, 4 B, 3 Novice Plus, 3 Novice (About 75 players)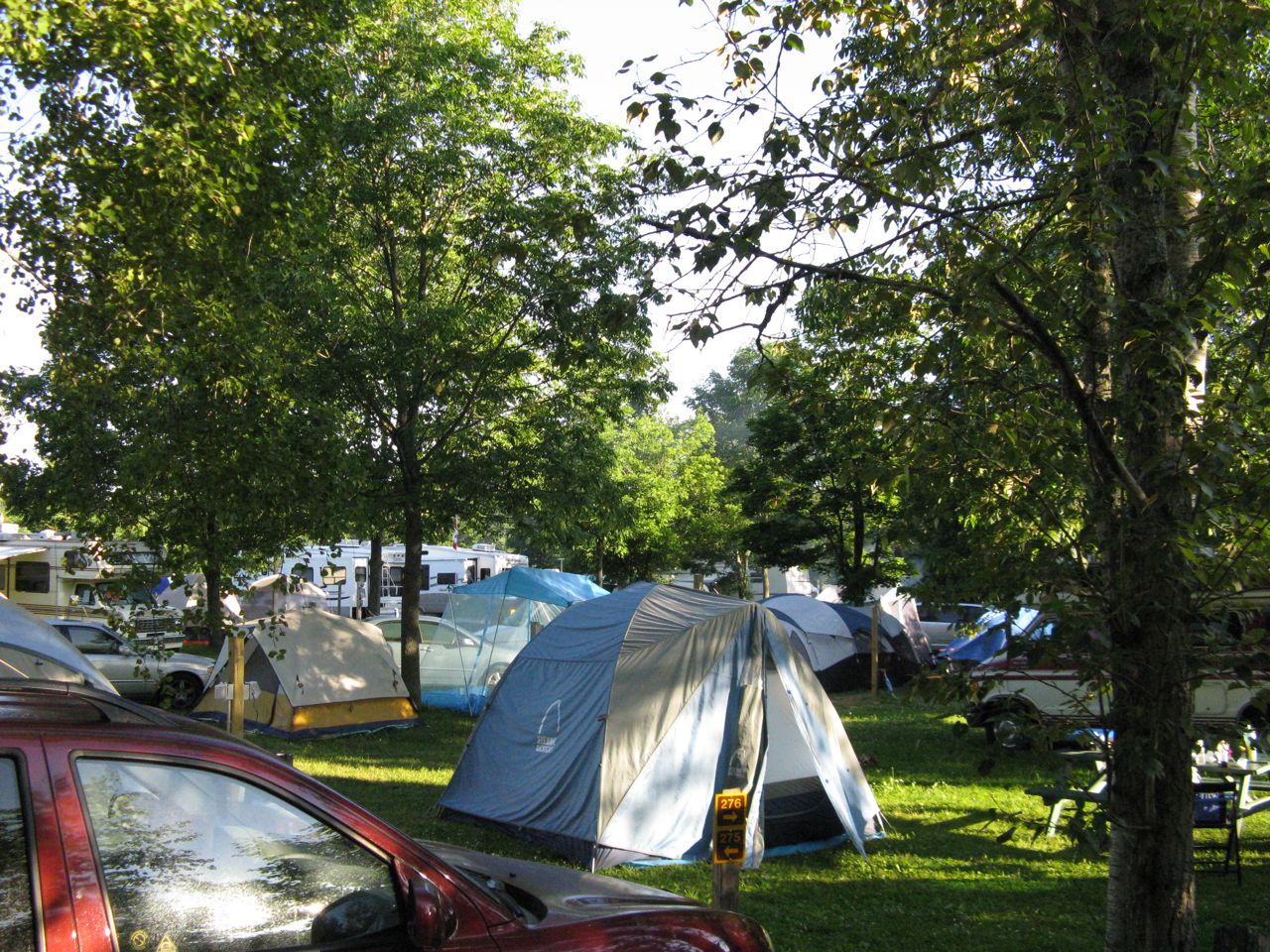 All of our serviced campsites were full. In fact, there were many more campers than sites. Fortunately, Bare Oaks has nearly unlimited unserviced tent camping on our expansive lawns.


We had quite a bit of media exposure. (pun intended) There were several mentions of the event ahead of time including an amusing discussion by Kevin Frankish on CITY TV's Breakfast Television. Rogers Community TV visited the park at the beginning of the tournament and the resulting video report aired on the Friday: www.rogerstv.com/option.asp?lid=237&rid=17&mid=52&gid=56522 (it starts about 14 minutes into the video) Today, the National Post is running a very good follow-up story. www.nationalpost.com/story.html?id=1780220
Next year's volleyball tournament is already set for July 1-4, 2010.