ReBlog from bareitforbooks.ca: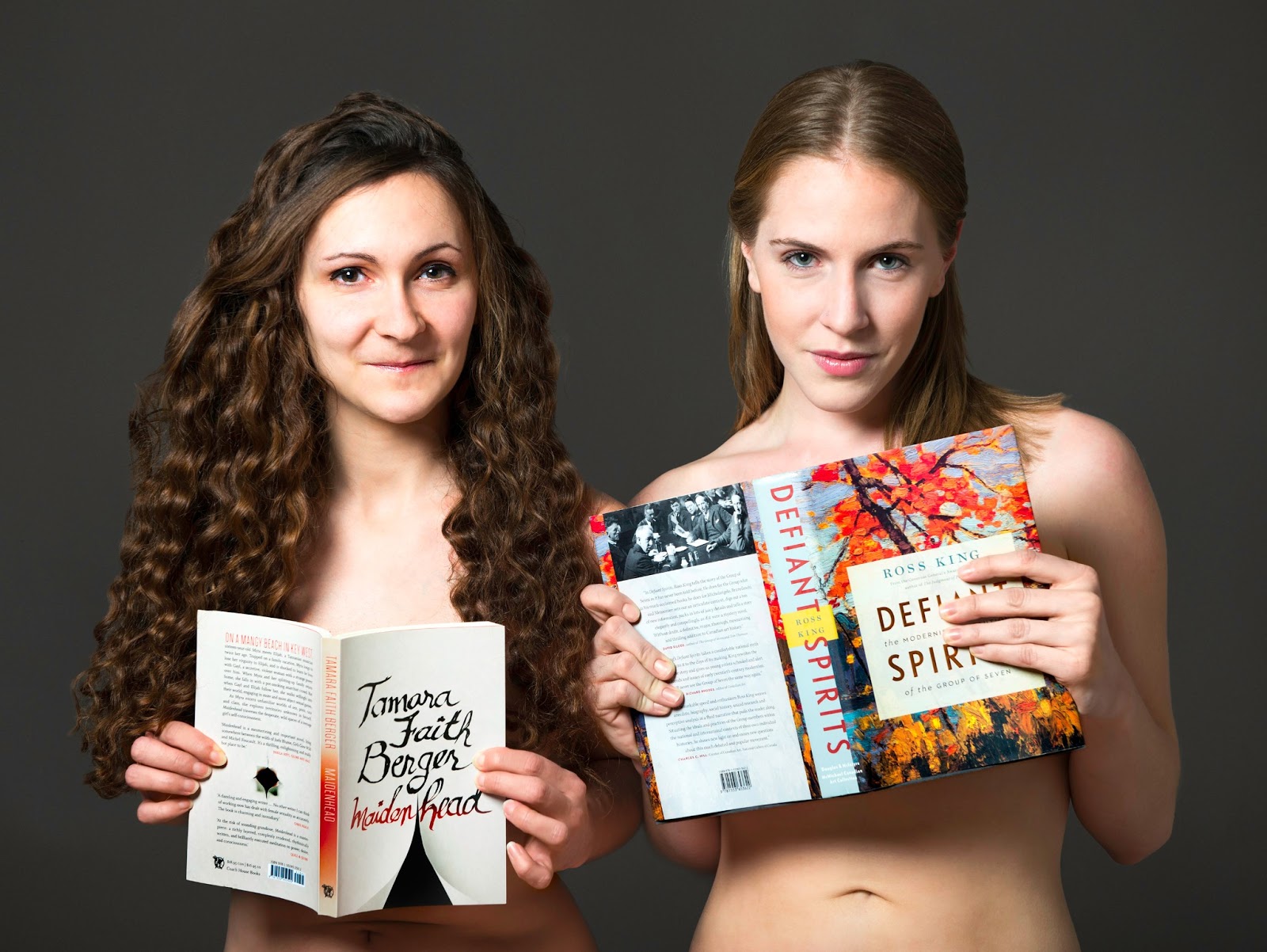 Happy Bare It For Books launch day, everybody! We are so thrilled to welcome you to our newly designed website, and equally thrilled to let everyone know that our sexy little calendar project is now up and running in earnest. Let's all give a big round of Internet applause for the authors who will be baring it all in the name of literature for our 2014 calendar:
Angie Abdou – Ms. January
Trevor Cole – Mr. February
Farzana Doctor – Ms. March
Dave Bidini – Mr. April
Miranda Hill – Ms. May
Daniel MacIvor – Mr. June
Yasuko Thanh – Ms. July
Terry Fallis – Mr. August
Sachiko Murakami – Ms. September
Vincent Lam – Mr. October
Saleema Nawaz – Ms. November
Yann Martel – Mr. December
With cover illustration done by Sarah Leavitt.
We'd like to take this moment to thank each and every one of the authors who have graciously agreed to appear in our 2014 calendar, as well as those authors who will be appearing (hint, hint) in our Bare It For Books calendar in 2015. We couldn't have gotten this far without you, and we are so grateful for your continued enthusiasm and support.
We'd also like to thank all of the people who have helped BIFB get to this moment – we wouldn't have gone anywhere without you, too! You can see a comprehensive list of our supporters on this website. Much love and thanks to you all.
So what's the next step in the Bare It For Books project? Why, pulling that calendar together, of course! As of today, you can hop on over to our Indiegogo campaign page and have a peek at all of the lovely swag you can score when you donate to the campaign. We are aiming to raise the bulk of our printing and production costs through our Indiegogo fund, so please spread the word about Bare It For Books far and wide, and get yourself some swag!
http://www.indiegogo.com/projects/the-bare-it-for-books-campaign