Many people have asked about the 3 cabins parked in our front lot. Those are our new Cozy Cabin accommodations. They will eventually join the single cabin that arrived in the fall. (as soon as the snow melts and the ground dries out)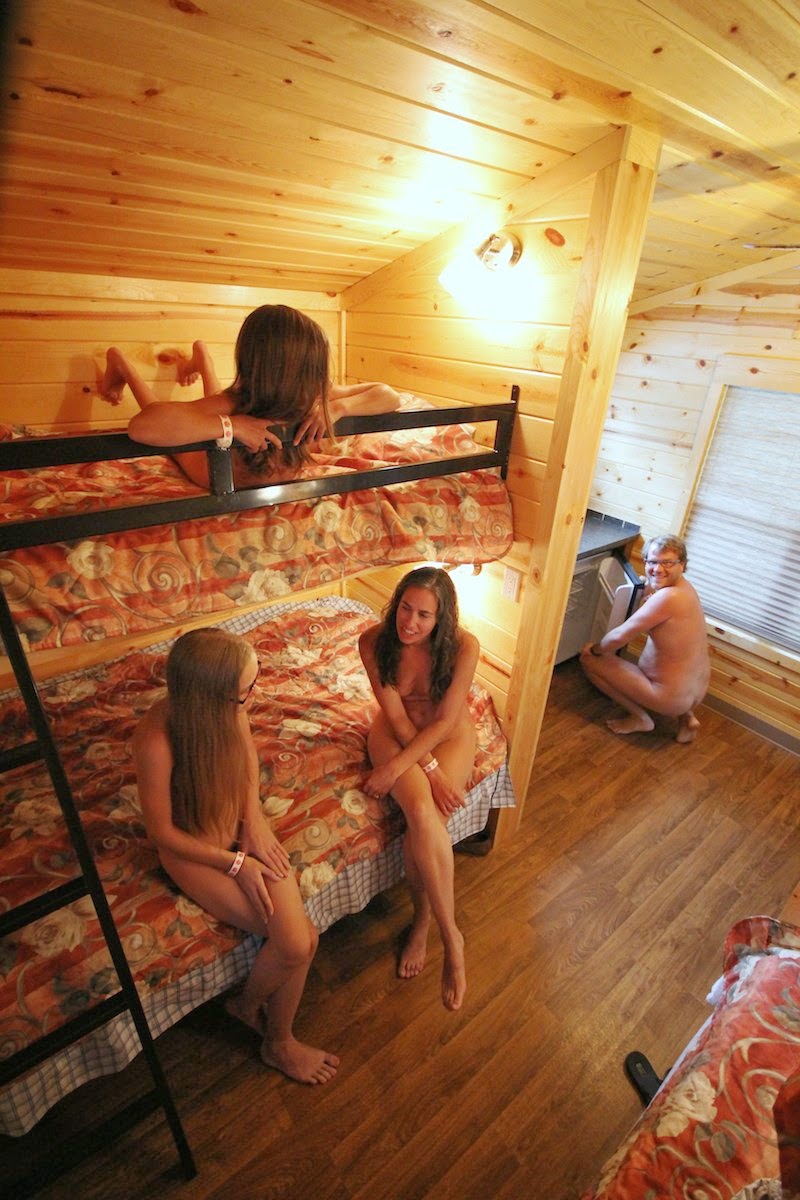 The cabins fill a gap in our overnight options. They are an affordable choice for people who want a ready place to stay – either because they don't own a tent or camper; are coming from far away (e.g. overseas); or just want the convenience of having everything set for them when they arrive.
The cabins are insulated and equipped with double-pane windows. That, combined with the forced-air propane furnace means that they will be comfortable from early spring to late fall.
They sleep up to 6 people. The two double beds each have a single bunk above them. We will provide the linens.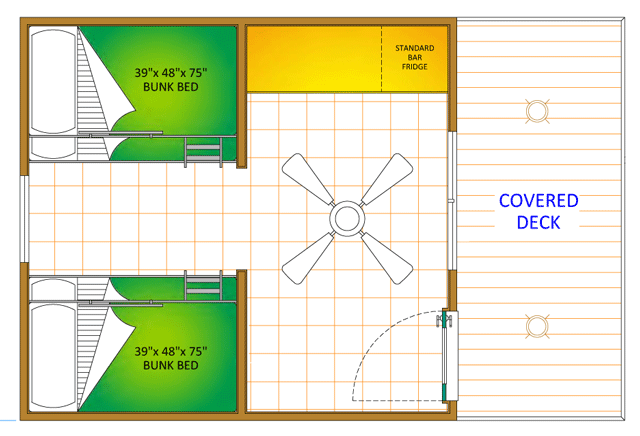 Floor Plan (click to enlarge)
There is a small kitchen with an under-counter refrigerator and microwave. A BBQ with side-burner is also included with each unit. We will equip each cabin with all the kitchens basics. (pots, pans, dishes, cutlery, etc…)
What the cabins do not have is water. But since they will be located on sites 240 and 241 near the comfort station in Beckett Circle, it's an easy walk to the washroom, showers, and dishwashing station.
The are many advantages to having these units built as trailers:
Built by experienced craftspeople
Built under controlled factory conditions (climate control)
Computer designed and cut for accuracy
Less waste of material
Meet stringent CSA standards for safety

Cabin Manufacturing

(click to enlarge)

No building permit required
Faster than building them ourselves (6 weeks from order to delivery)
Can easily be moved to different locations in the park
Comparable cost to building them ourselves
No staff time required to plan, source material, build and supervise
The manufacturer is General Coach Canada which was established in Hensall, Ontario in 1950 and is still located there today. They are the oldest RV manufacturer still operating in Canada.
General Coach has had numerous corporate owners during the past 60 years. They included companies such as Divco Wayne, Boise Cascade, Bendix Corporation, Commodore Corporation and for 28 years, Thor Industries. In May 2010 Thor Industries sold all interest in General Coach Canada to Roger Faulkner who previously held the position of President. Roger and his son Chris Faulkner continue the legacy. So the company is now family owned and operated, giving it the personal touch.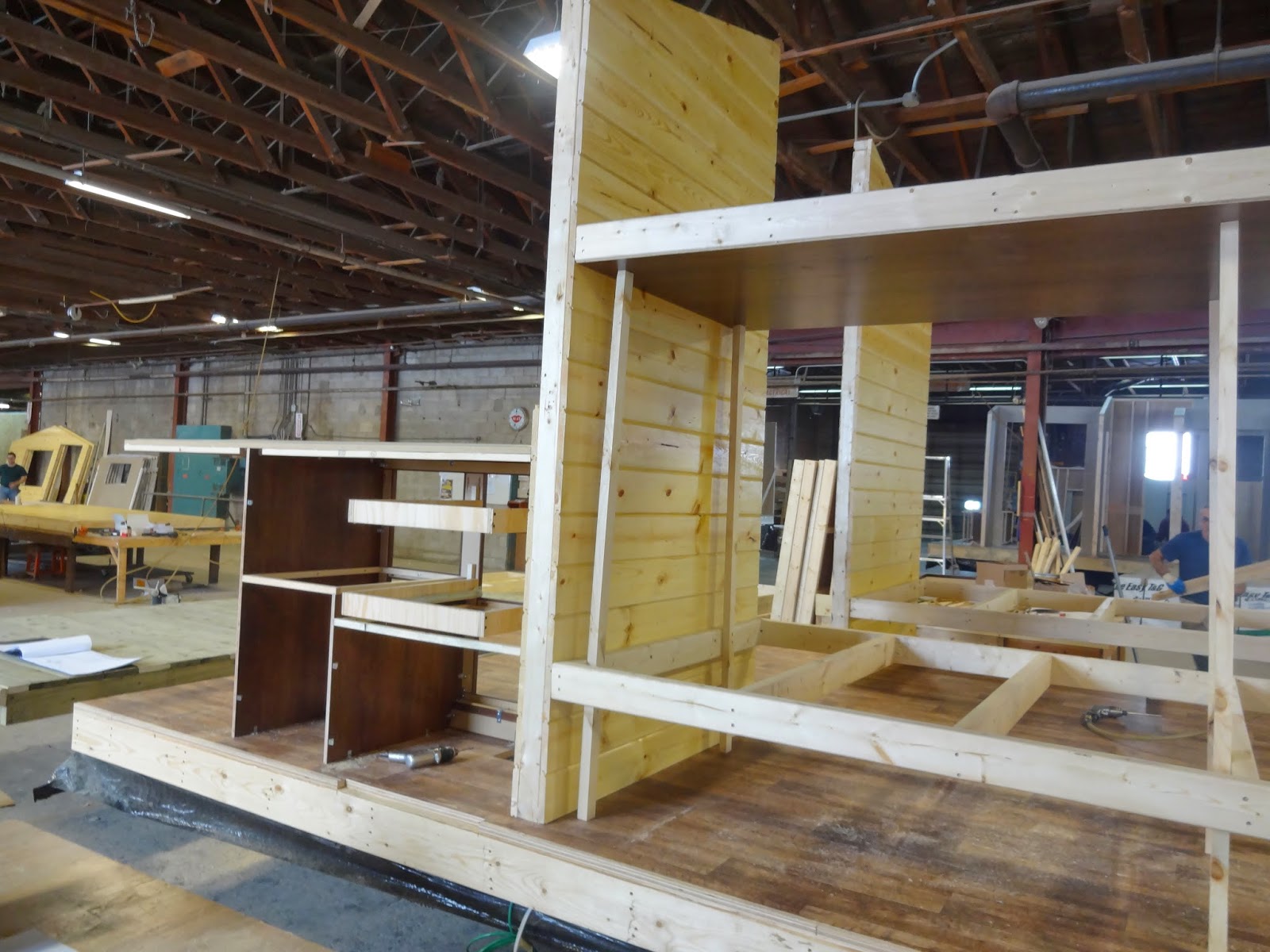 Cabin Manufacturing

(click to enlarge)
Today, General Coach Canada is totally focused on their line of park model recreational vehicles, cabins and mobile homes. They are built with the finest materials; not mass-produced but hand crafted by small town Canadian craftsmen who take pride in every unit they build. General Coach boasts the very best warranty in the business along with a parts and service department that genuinely cares.
Bare Oaks is a General Coach dealer so if you are interested in any of their products, we can assist you. They have a broad selection from these simple cabins to elaborate park model trailers that provide as much luxurious comfort as any home. You can view some of them on their website: http://www.generalcoach.on.ca/ But not all of their products are listed and anything you see can be endlessly customized. If there is something you want, just let us know.