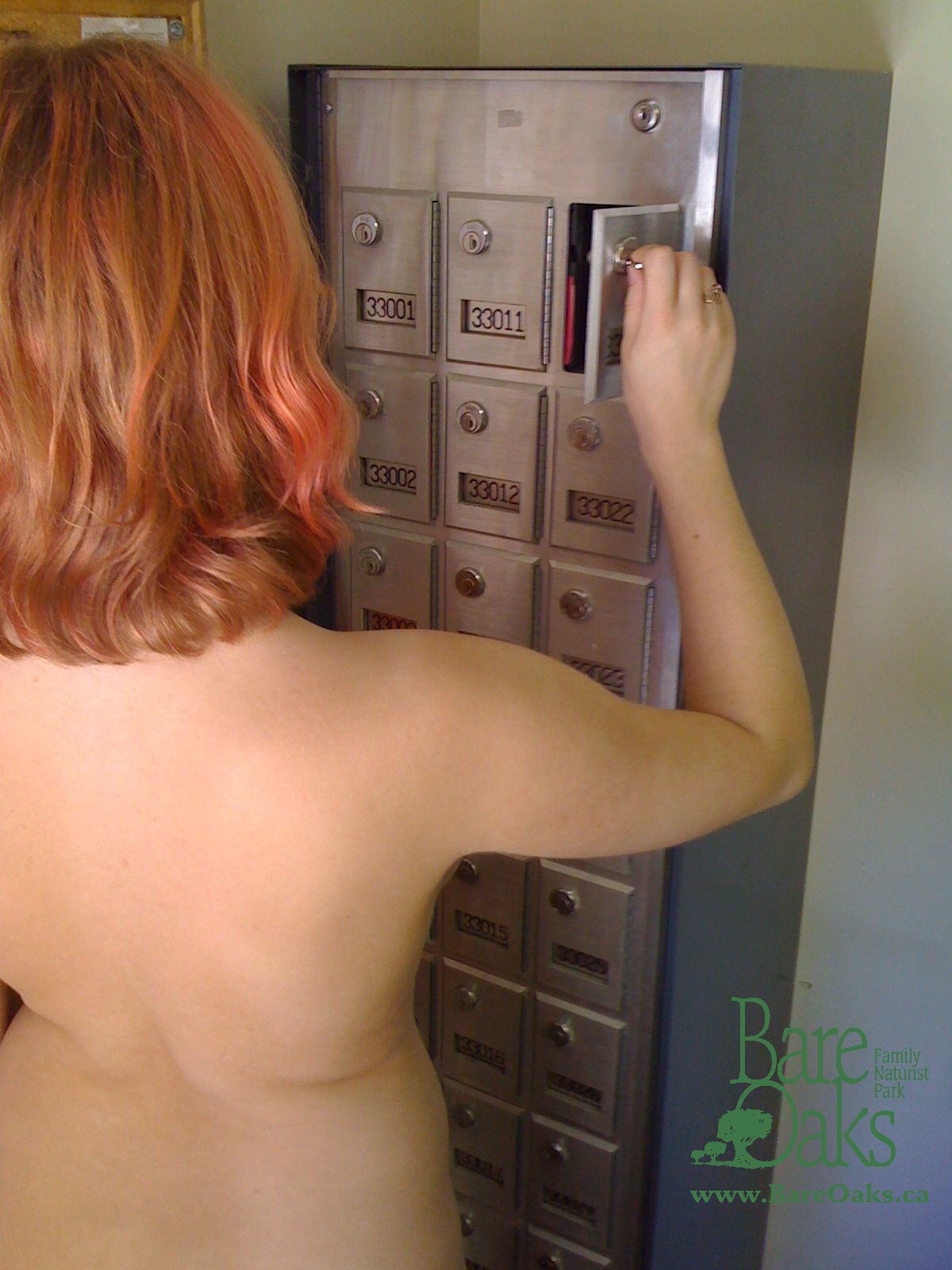 For the past few years, we have provided an informal service for members who wish to receive mail at Bare Oaks Family Naturist Park. It has worked relatively well but there are some problems. First, several people have expressed concerns that our current mail handling system lacks privacy. It is certainly true that anyone can see what mail you are receiving. Secondly, the present system provides minimal security provisions. Anyone could take your mail without your knowledge. Finally, the volume of mail we have been dealing with has been growing steadily. We therefore require a more secure, formal and cost-effective mail handling process.
So effective immediately, we are making mailboxes available for any member who wishes to receive mail at Bare Oaks Family Naturist Park. The cost is $50 + tax per year. Alternatively, you can get your mail delivered to your residential address or get a mailbox from Canada Post. The closest post offices are located in Mount Albert, Sharon, and Queensville. There are also commercial mailbox providers such as the UPS Store at the corner of Leslie Street and Davis Drive in Newmarket.
In order to make sure everyone has enough time to make a decision, we will continue to sort and deliver mail, for those without a mailbox, using the existing process until July 1st, 2010. That should provide enough time for everyone to either decide to rent a mailbox from us or change their mailing address and redirect their mail. Effective July 1st, any mail received for someone without a mailbox will be stamped "undeliverable" and returned to Canada Post.
To get your mailbox at Bare Oaks Family Naturist Park, please come to the office during our normal operating hours.
NOTE: There are only 30 mailboxes. We have no plans to expand this service so mailboxes will be assigned on a first-come, first-served basis until they run out.