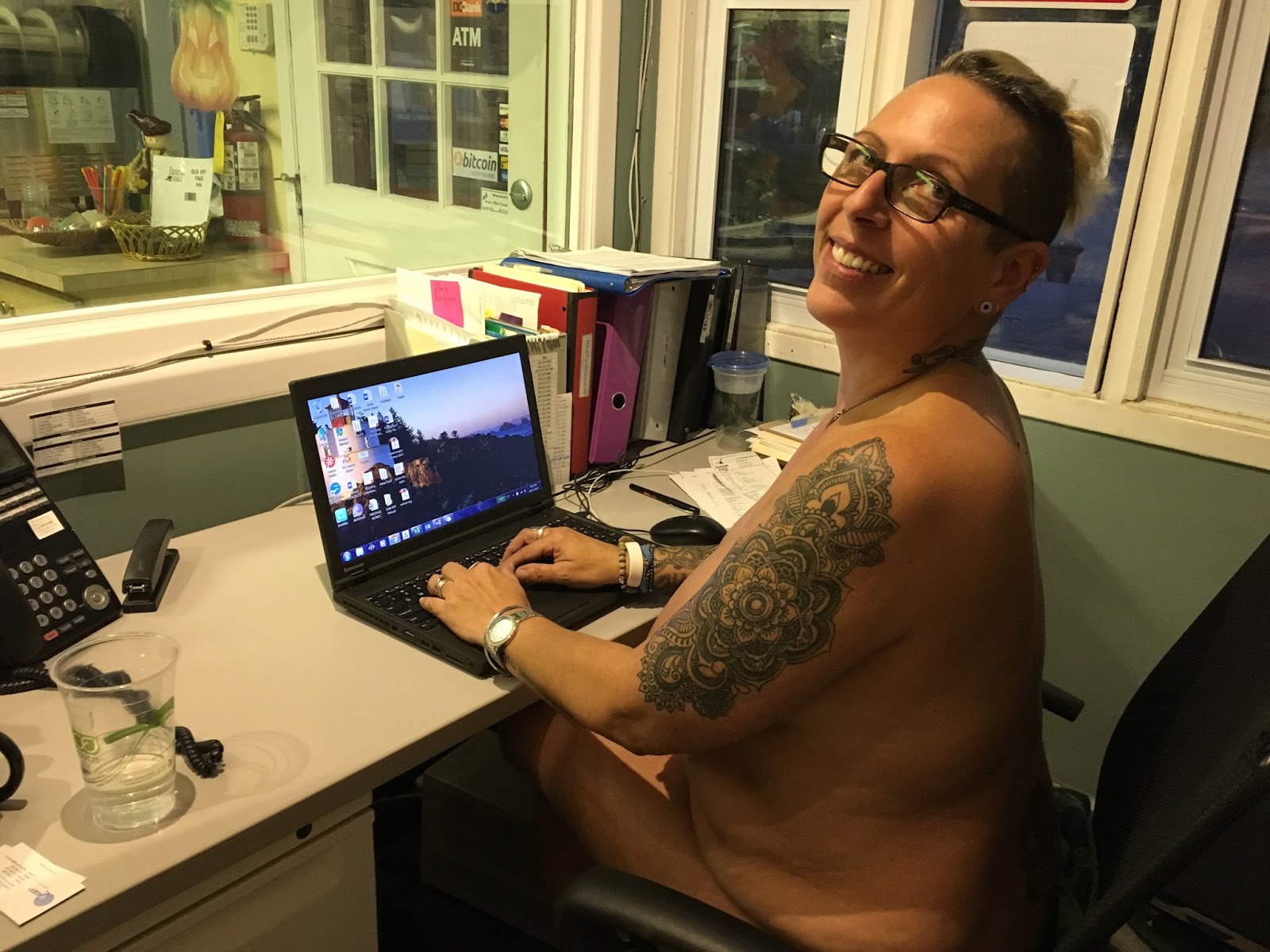 Today is Karen Bowen's first day as Operations Manager of Bare Oaks Family Naturist Park! (she has been learning the ropes for the last week and a bit) Many know Karen from last summer as she was a regular team member in the Bare Bistro or from the summer of 2016 when she worked in the office.
Karen recently retired from the Toronto Transit Commission where she worked for over 17 years. She has excellent customer service and organizational skills which makes her perfect for her new role. But most importantly she is incredibly passionate about naturism and Bare Oaks. She was so taken by her first visit to our park that she took a leave of absence from her job just so she could spend the summer here. So this will hopefully be a long and satisfying second career for her.
So the next time you're in the office, please give her a hearty welcome!