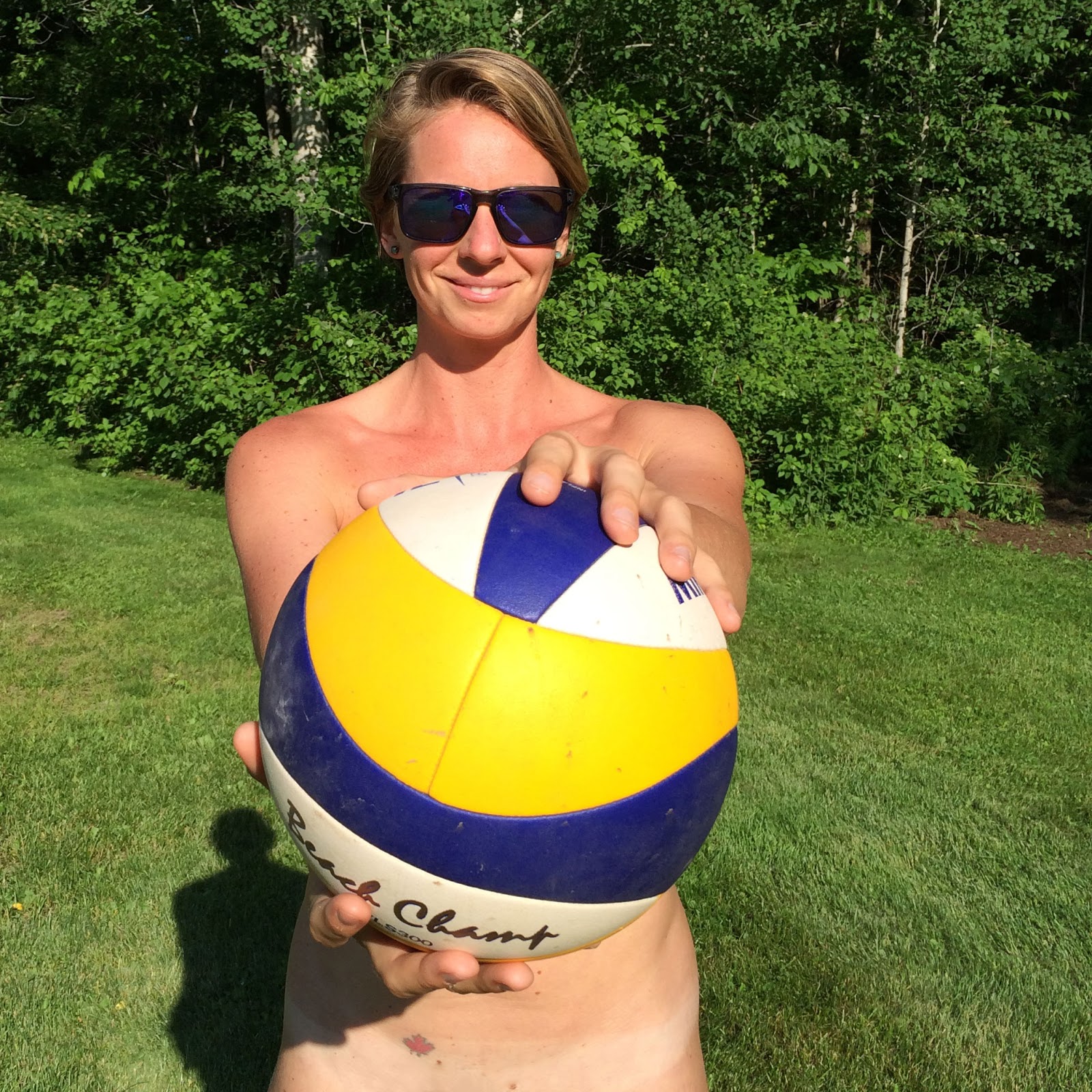 Michele Rauter has joined us for the month of June to help develop Bare Oaks's volleyball program. She will be participating in our 9th GTA Naturist Volleyball Tournament where she will provide coaching in clinics for all all players at all levels.
Michele is a self-described flower child from the great north; born and raised in North Vancouver, BC. She spent most of her youth on courts, tracks, and fields as a multi-sport athlete. Excelling in many but deciding on One, she attended the University of Wyoming on a full volleyball scholarship which began her path around the world. She followed that with professional play in 3 European countries: Finland, Germany, and Switzerland.
Along the road came trophies, injuries, travels, and many great people! Beach volleyball naturally came calling and she eagerly answered; ready for a new challenge and a softer play ground. Time, training, and travel were spent on the sand within Canada and the US; largely in Southern California which was her base for some time. In the mix of all her volleyball play, she typically coached in off-season; elementary through university, boys and girls, sand and hard court, internationally. If they were listening, she was sharing!
Michele first learned about naturism/nudism and nude volleyball when she agreed to be part of ESPN's team at the Naked Volleyball Superbowl at Whitethorn Lodge in Pennsylvania . That experience was published in the October 19 2009 ESPN Magazine's Body Issue. (there is also a video) It was the beginning of Michele's love of naturism and nude volleyball.
She now resides in the Caribbean, on a tropical island named Roatan, where she continues to coach and works as a massage therapist, yoga instructor, and inspirer.
Michele will be playing on the Bare Oaks team this Saturday at the Hope Volleyball Tournament in Toronto. (De Bares 17G)