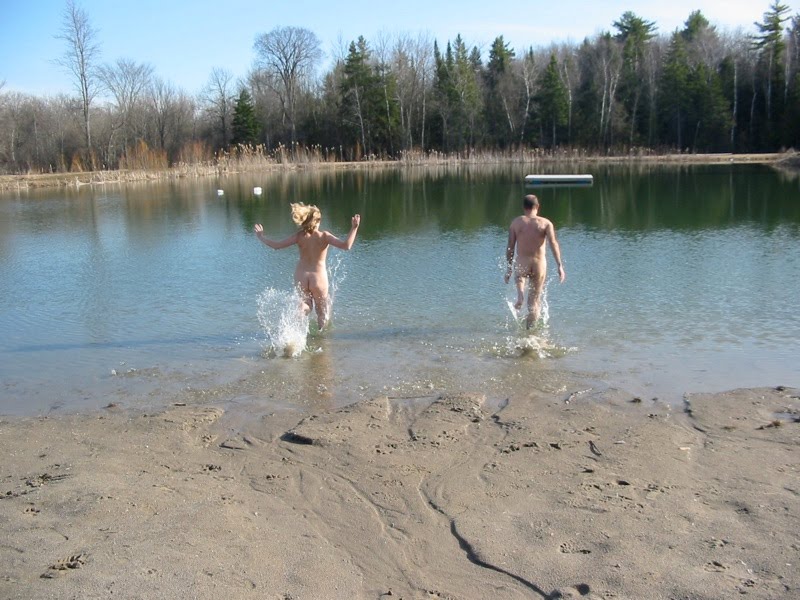 Contrary to what our website says, we will be open tomorrow. (limited hours: 10 a.m. to 3 p.m.) We normally close for statutory holidays during the off-season. And normally, Good Friday is cold and there's often still snow on the ground. But that's certainly not the case this year!! This picture was taken yesterday. While the weather is hot, that water is still really cold! But they went all the way in!!
Friday, April 2nd (Good Friday)
Office/Store Hours: 10 a.m. to 3 p.m.
We are open normal hours on Saturday and Sunday.
(But facilities are always open for members)