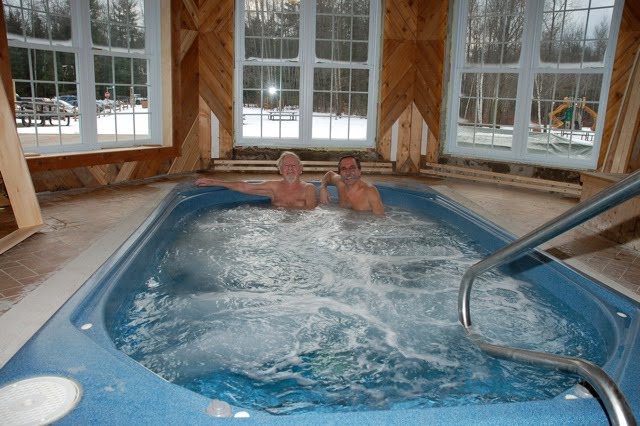 YES! It's finally done!!!!!!!!!
We finally managed to get the the approvals we needed.
So come by, relax and enjoy!!
We appreciate the patience that everyone showed through the last few months. This project was only supposed to take two months but we ran into an unbelievable number of problems. In fact, the stray voltage was typical of the huge number of frustrating and unpredictable issues we encountered. But it is finally done!!
While Hydro One is still feeding us stray voltage down our neutral feed, we managed to ground it away in the hot tub area. So the stray voltage problem is not actually gone but the danger has been removed from the hot tub area. This latest solution was relatively inexpensive but diagnosing it has cost well over $10,000. And that doesn't count all the labour time put in by Bare Oaks staff.
Hydro One confirmed that the problem was coming from their feed. They even attempted to remediate the issue using a Variable Threshold Neutral Isolator. (you can see it by the transformer near the gate) But when that didn't work, they presented us with a regulation that said they weren't responsible if the voltage was below 10 volts. Unfortunately, the Electrical Safety Authority (ESA), which must approve all electrical work, didn't agree and would not approve our system as long as there was any voltage present. That left us in a very difficult situation.
But a relatively simple (and slightly unorthodox) solution was recommended which worked. And ESA, after consulting the code book, approved the installation. So we are now done!