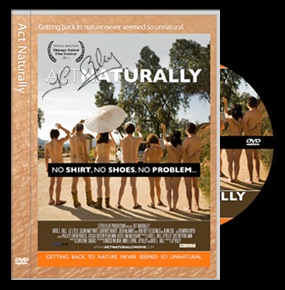 The producers of the movie Act Naturally have announced the pre-release sale of the DVD version.
http://ActNaturallyMovie.com/merch.html
So if you were there at the Fox Theatre on June 26th or saw the screening during the 2011 Naturist Festival, you can now have your own copy! (plus bonus material)
If you missed both screenings, then this is your chance to finally see it!
Please support independent naturist film by purchasing your own copy of this movie instead of duplicating it or downloading it.