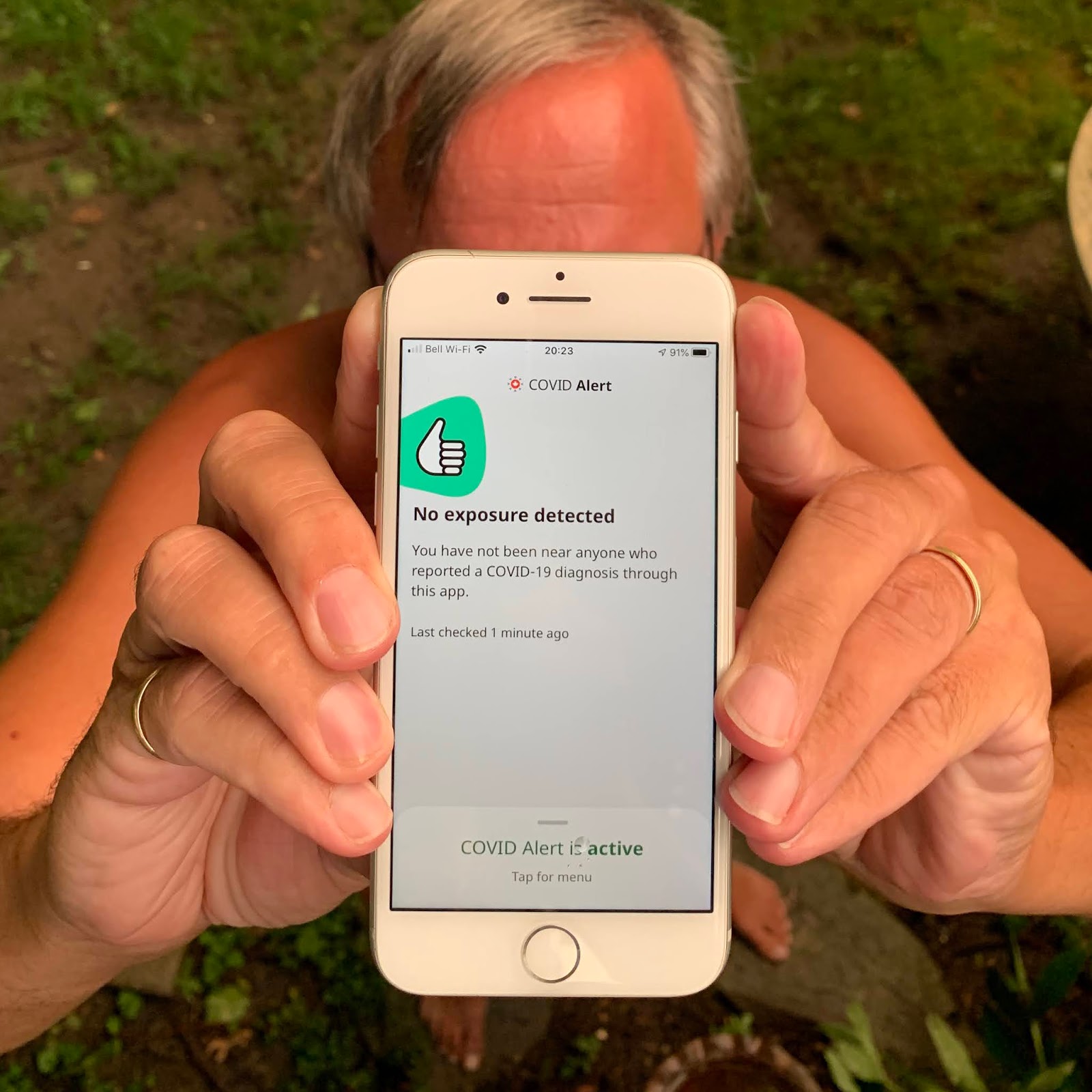 Nobody wants another lockdown! To prevent that we need:
People to maintain physical distance and wear masks indoors
To do a lot of testing to identify problems early
Tracing to warn anyone who is exposed and prevent further spread
In order to make the third objective more effective, we need as many people as possible to install the Canadian contact tracing app on their smartphone.
It's free and if you come Bare Oaks Family Naturist Park and show the app you get $10 off your day fees when you visit in August. Members get a $10 credit on their account if they show the app on their phone. (limit of once per person for everyone)
The privacy commissioners of Canada and Ontario reviewed the app and have concluded that it adequately protects the user's privacy and security.
Michael Geist, a frequent critic of government policy regarding technology and privacy, is satisfied enough to announce that he has installed the app.
The app does:
assign a random code to a user's device that pings other users of the app via Bluetooth when they are within a range of approximately two metres
notify you if another app user who has been close to you tests positive for COVID-19 (but does not tell you their name)
not use GPS
not track your location
not know your name or address
not access your phone's contacts
not get any of your health information
Get more information or download the app at: https://www.canada.ca/en/public-health/services/diseases/coronavirus-disease-covid-19/covid-alert.html