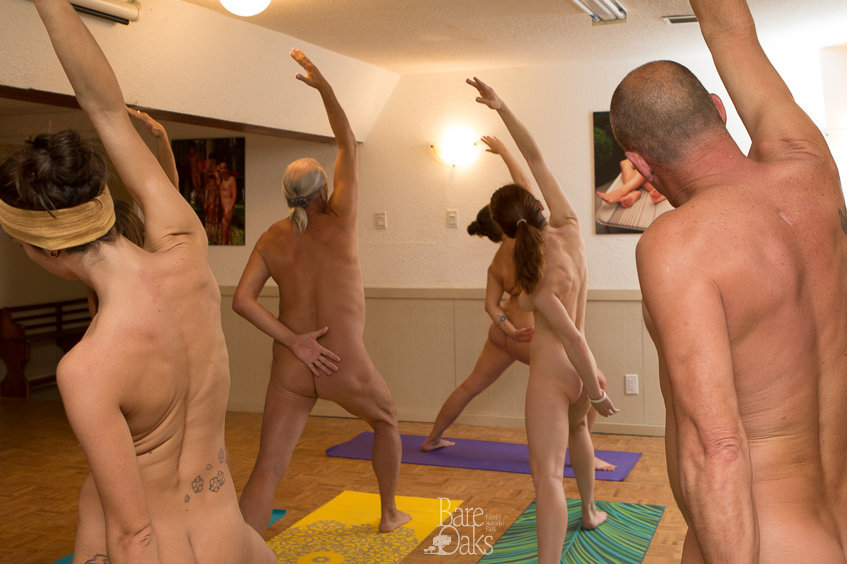 When the weather is right, outdoor is always the best place to do Yoga at Bare Oaks. Normally when it is cold or rainy, we move indoors. But under the current circumstances, that is not allowed. So we're announcing Yoga with Nikki Online! If the weather is good, it will happen simultaneously with the live version which means that those who can't visit the park will still be able to participate. The cost is $10 plus ticketing charges and taxes. Initially we are limiting it to 10 online people per session so that Nikki can interact with each person.
Important information:
The yoga classes are provided by an independent individual. Bare Oaks Family Naturist Park only coordinates the arrangement and is not responsible for the service provided.
Attendees in the online yoga classes must be clothing-free, visible on their camera, and actively participating. This is not a performance.
The yoga instructor can terminate the participation of anyone who is in any way disruptive, discourteous, or uncooperative. There will be no refunds to people who are removed from the class.
Arrive early: once the class starts nobody will be admitted in order not disturb the other participants. There will be no refunds for missed classes.
Purchase your tickets here:
https://Naturist-Yoga.eventbrite.ca/
First come, first served and while quantities last! 😊