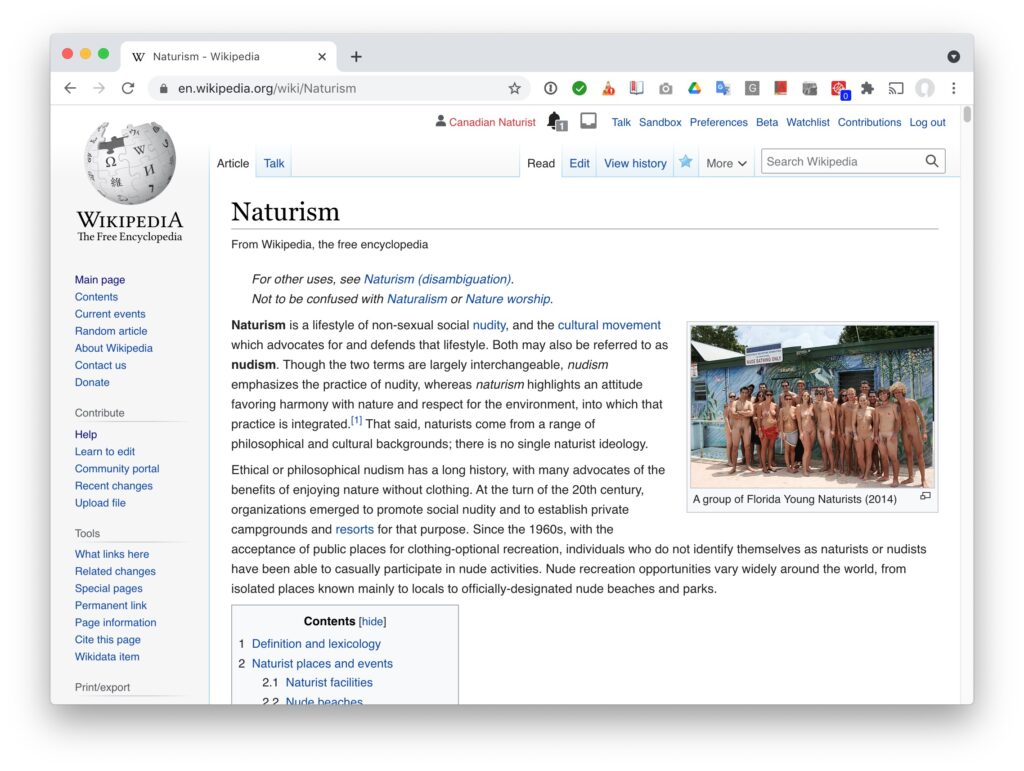 We are seeking either an experienced Wikipedia editor or a person with significant online experience who is willing to commit to learning the Wikipedia policies and procedures. The project is editing or creating naturist/nudist articles to improve and to add missing information in Wikipedia. Obviously this person needs to possess excellent English writing skills. They should also understand how to do research and the proper use of citations to document the source of their information.
The person will not be paid or remunerated in any way in order to avoid Wikipedia's Conflict Of Interest policies. In order to preserve that independence, we will not be giving them direction but will identify areas that need improvement. We will also give them access or direct them to relevant books, scholarly research, historical materials, and knowledgeable individuals.
As Wikipedia is operated by a community of editors, the person volunteering should be experienced in making calm and objective arguments. As some Wikipedia editors are not that way, this person needs to show enormous restraint, tolerance, and patience. This is not a project. It is an endless and ongoing task. It requires a small time commitment but on a regular and ongoing basis.
Why is this important? Because Wikipedia is the starting point for a lot of researchers and the information in it is favoured by search engines.
Interested individuals should contact: library@bareoaks.ca