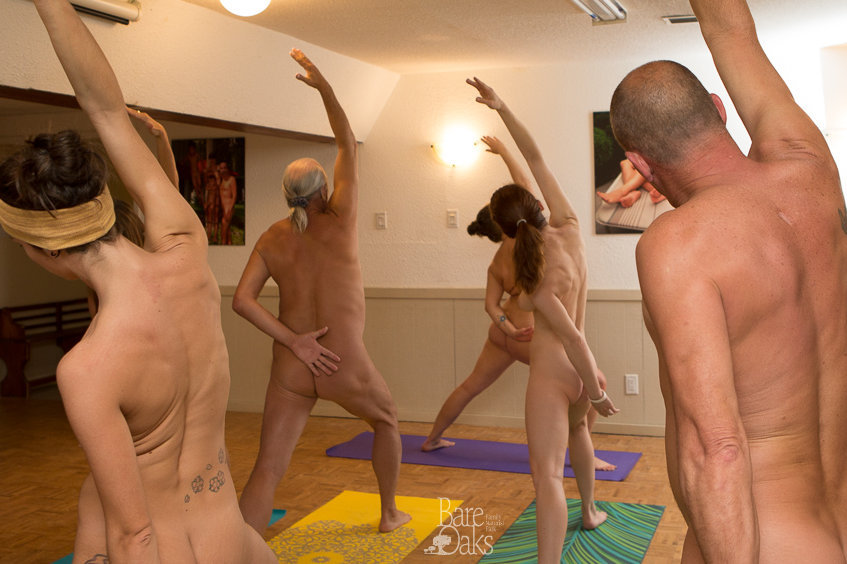 For the first time, yoga with Nikki will continue indefinitely and all year! It is available both in person in the clubhouse (as long as pandemic safety rules allow it) and online. Every Saturday from 11am until noon. As always, both novices and veterans are welcome.
There's no minimum attendance so, if only one person shows up, it's happening.
Online: https://www.eventbrite.ca/e/naturist-yoga-with-nikki-tickets-107990552650
Important notices:
Non-members must register in the office before participating if attending in person. Online participants must purchase their ticket in advance.
The yoga classes are provided by an independent individual. Bare Oaks Family Naturist Park only coordinates the arrangement and is not responsible for the service provided.