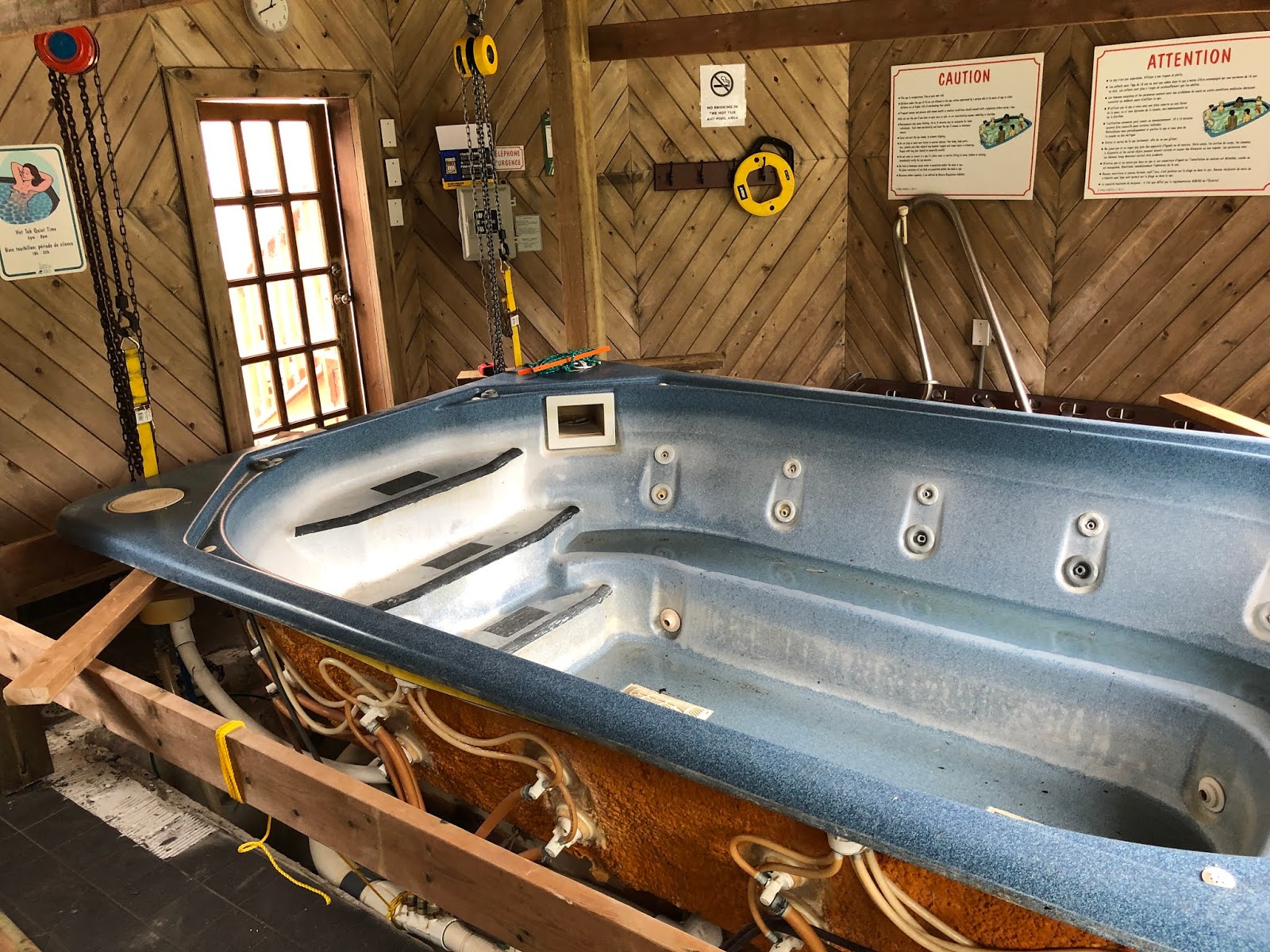 We have been struggling for several weeks to repair a major leak under the hot tub. The biggest problem has been accessing the area in order to do the repair. After many calls, one company finally showed up and thought we wanted the hot tub completely removed. (e.g. cut out and disposed of) 😲We informed them of our actual plans so they left and never came back. 😒
A second company declined after many calls. 😞
Feeling deeply frustrated, our team decided to build a lifting rig themselves. They did a very good job so next time it will be faster. But hopefully there won't be a next time because the hot tub won't leak again.
We were planning to have the hot tub back up and running for the Canada Day weekend. Unfortunately, during the repair process, a key fitting broke which had to be ordered. As such, the hot tub will not be operational until next week.
We apologize for any disappointment you may experience as a result of this situation.