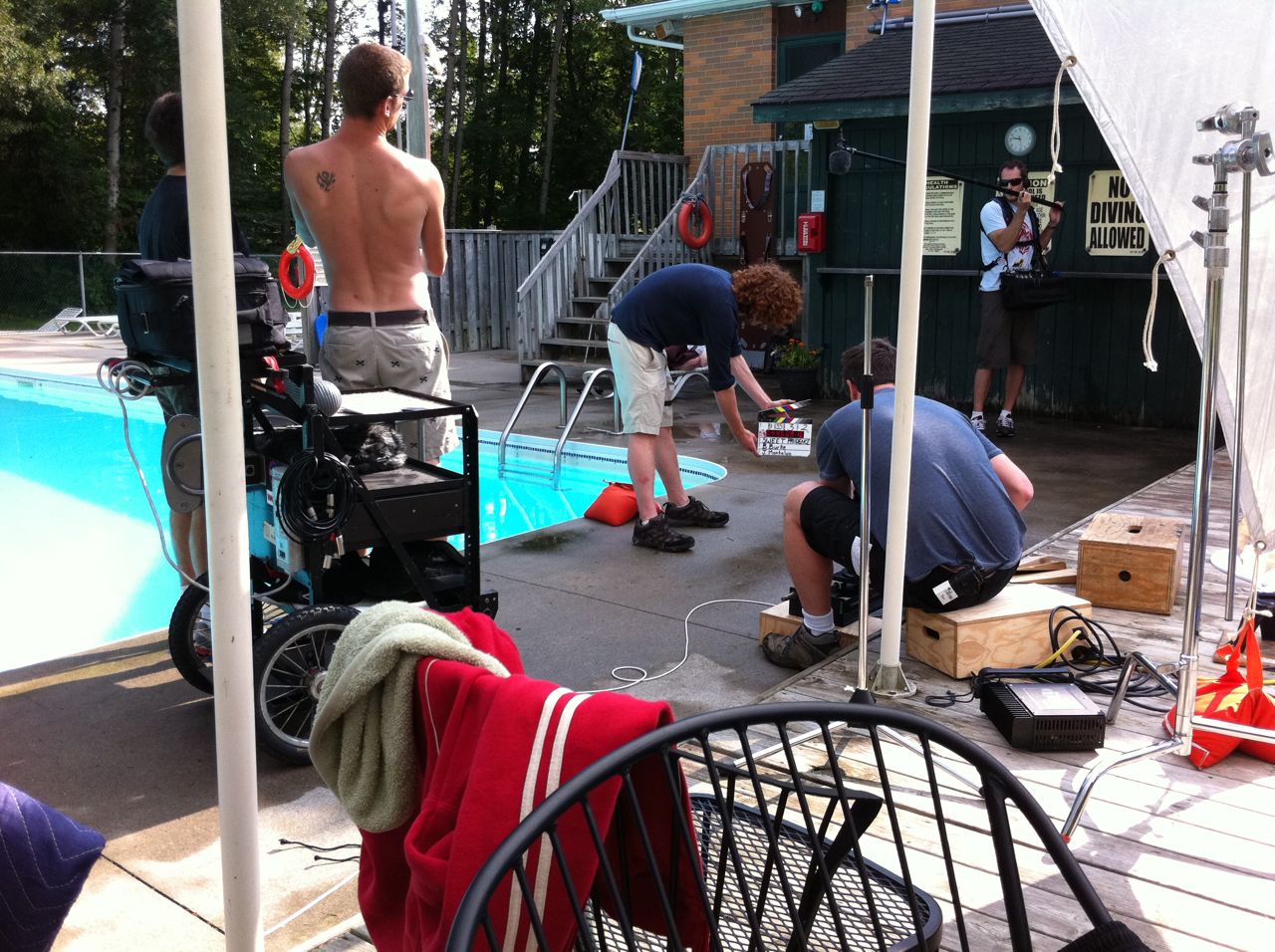 Over the last week, several members have approached staff with disturbing rumours about the film that was shot at Bare Oaks on August 15th to 17th. We really appreciate those members who took the time to find out the facts by asking us directly. To spread such rumours without even trying to check the facts would be malicious.
But in case anyone has heard the stories but hasn't had a chance to ask us yet, here are the facts:
Not porn
This is the most surprising part of the rumour. Given our clear position against pornography, it is dumbfounding that anyone would believe that we would allow it to be filmed at Bare Oaks.
We were told that the film would contain nudity and sexuality. That didn't seem shocking given that almost all movies and many TV shows contain "scenes with nudity and sexuality" these days. A person would have to be very old-fashioned to think that a movie with nudity or suggested sexuality is porn. Prime-time TV is full of shows with steamy love scenes. Nevertheless we sought and received assurances that any simulated sexuality would be not be seen by visitors or members of the park because the set would be "closed". Clearly that didn't happen. Also the sexuality went further than we were led to believe. We are very sorry for anyone who was offended. That will not happen again.
Not produced by Bare Oaks
We had nothing to do with the film. Our location was simply rented by the production company. While Bare Oaks earned over $5,000 for the 3 days, it was not worth it in hindsight given the disruption to our visitors and members.
Not set at Bare Oaks
After the contract was signed, we learned that the movie was actually set in a "nudist colony". But this location is completely fictitious. Bare Oaks will not be associated in any way with the film. We will not even get a credit.
Content was a surprise
Despite receiving some general verbal descriptions of the movie in advance, the actual content was a surprise. Unfortunately, the script only became available after the contract was signed.
The film crew and cast lacked discretion
We were assured by the producer that when they were filming the "simulated sexuality", it would be shielded from the view of the park's visitors and members. Clearly that didn't happen and we are very disappointed. We apologize to anyone who was offended.
More disruptive than expected
Only small areas of the park were supposed to be used at any one time and generally during off-peak hours. However, the reality is that they used more space than expected and took longer than suggested. For this reason alone, we would be unlikely to rent our facilities again as a film location unless we had more specific commitments and restrictions. We are very sorry for the inconvenience.
We learn from our mistakes
If we decide to rent out our facilities for a film shoot again (and that is a big "if") we will insist on reviewing the script prior to signing the contract. We will not depend on verbal descriptions. We will also be more involved in the scheduling of the filming to ensure minimal disruptions.
This was our second time renting out Bare Oaks as a location. Our first experience in 2009 was a lot of fun and worked out really well. (see: http://www.blog.bareoaks.ca/2009/11/growers-cider-nude-ads.html)